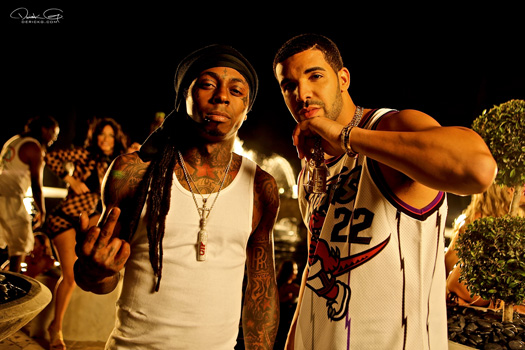 The second part of CBC-TV's eight-part documentary series, Drake's Plan, which explores the rise of one of Canada's biggest success stories of the past decade in music, recently surfaced online.
In the clip, which you can check out below, Cortez Bryant, KY Engineering, Jeff Burroughs, and Jabbari Weekes all spoke to the camera about Drake solidifying himself as one of the biggest icons in the music industry.
Tez mentioned that once Drizzy Drake and Lil Wayne started making music together, he knew it was a wrap. KY also recalled Wayne telling him to record Drizzy after they just had a 16-hour studio session on the tour bus and after he heard the 6 God rap in the booth before getting ready to leave, Weezy decided to unpack his stuff and rap again!