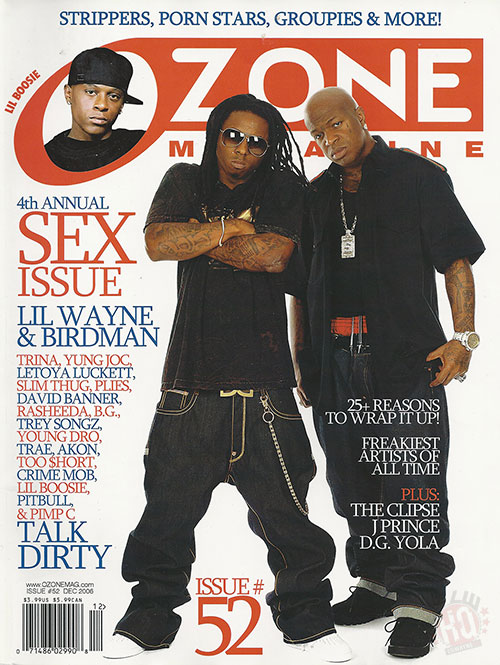 After seeing scans from the February 2006 issue last year, I have decided to share scans from Lil Wayne's cover story for the December 2006 issue of Ozone magazine for #ThrowbackThursday today.
In an interview with Eric Perrin for the mag, Weezy discussed everything from being signed to Cash Money Records, if he believes good emcees are born or made, Jay-Z, staying loyal to Cash Money, his relationship with Birdman, why he thinks he has been so successful, and being an official member of Boyz N Da Hood.
Young Buck recently said some pretty bold statements in an interview about you and Baby supposedly kissing on a tour bus.
Who is that? I don't know who you're talking about.

Okay, so do you have any messages for all the haters who have made different allegations about you recently?
Stop hating, get money.
You can check out scans from Tunechi's cover story below that also includes him talking about creating the song "Georgia… Bush", New Orleans, the I Can't Feel My Face joint project with Juelz Santana, sex, what advice he would give to girls who want to get him in bed with them, Trina, the freakiest text message he has ever received off a girl, Solange, HIV and AIDS, planning to create a Louisiana Bayou Blast mixtape, and much more!