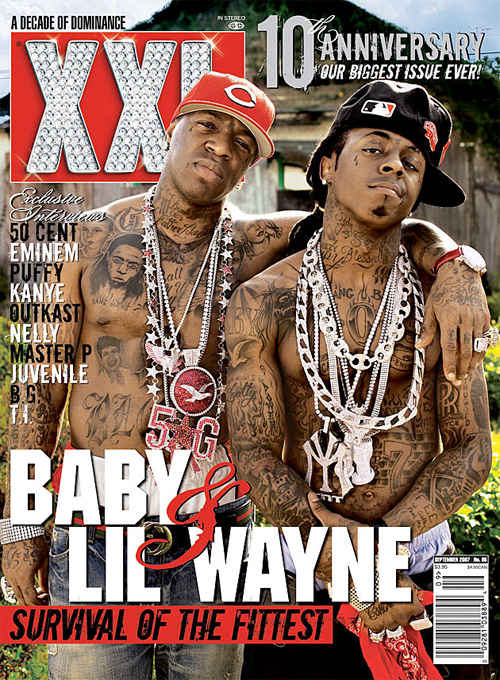 For #ThrowbackThursday today, I have decided to share scans from Lil Wayne and Birdman's cover story for the December 2006 issue of XXL magazine, which took place not long after their Like Father, Like Son collaboration album had been released in stores.
In an interview with Jon Caramanica for the mag, Weezy and Baby discussed everything from how they first met each other, why artists such as Juvenile, Mannie Fresh, B.G. and Turk all left Cash Money Records, and how they really felt about that.
You put out the "I Miss My Dawgs" song, and you said it came from a sincere place. The other [Hot Boys] guys said it was some sport of publicity stunt. How did that make you feel?
Fuck them niggas. They should be happy a nigga was still seeing them at that time. I don't see them no more. Literally. They dead to me, man.
You can check out scans from Wayne and Baby's cover story below, courtesy of RSA, that also includes the two of them chatting about their family-like relationship, the early Cash Money days, relocating to Miami from New Orleans, and much more!
Written by: Jon Caramanica
Shot by: Phil Knott