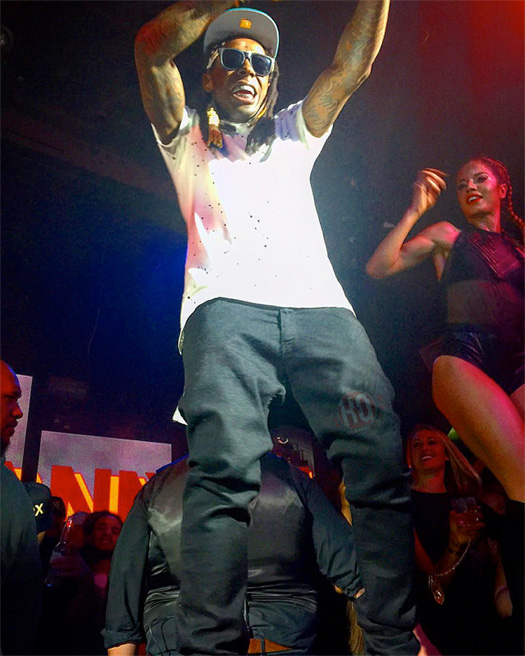 Lil Wayne attended Fluxx nightclub in San Diego, California on February 9th as he had a party to host.
The bro Lino Ramos hit up the club to watch Weezy perform "A Milli", "Rich As Fuck", "Loyal", "Steady Mobbin'", and more songs live.
You can check out some footage of Tunechi's live performance at Fluxx after the jump below!