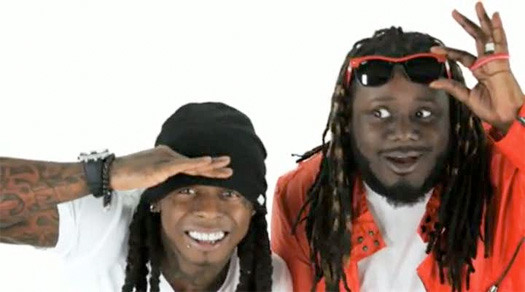 T-Pain recently sat down with Micah Peters from The Ringer for a one on one interview to speak on his and Lil Wayne's T-Wayne collaboration project, which you can check out below.
During their conversation, Pain spoke on why he decided to finally put out T-Wayne after 9 years, the hand drawn artwork for it, the recording process, what his relationship is like with Tunechi right now, the Willy Wonka sample on "Listen To Me", and knowing the project is old when you can hear Tune referencing a Sidekick phone in one of his verses.
The singer-songwriter also explained Weezy's current record label situation with Cash Money Records by confirming that Wayne can release as much music as he wants, but the people that would benefit from the music are not people he wants to benefit from it!