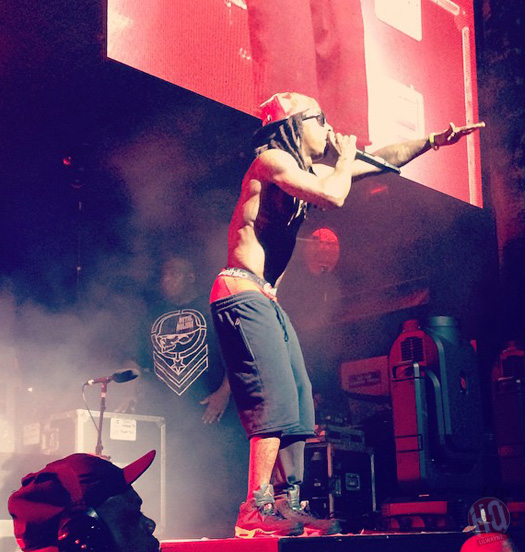 I posted up pictures earlier today and now here is some great quality footage of Lil Wayne and Drake performing live in Tampa, Florida at the MidFlorida Credit Union Amphitheatre on September 4th for a stop on their "Drake vs. Lil Wayne" tour.
The Young Money rappers can be seen performing "Hold On, We're Going Home", "Believe Me", "HYFR", "The Motto", "Trophies", "Started From The Bottom", "Blunt Blowin", "Leather So Soft", "Every Girl", "Bitches Love Me", "6 Foot, 7 Foot", "Bandz A Make Her Dance", "Make It Rain", "Who Do You Love?", and "Loyal" in the videos below.
During some of the clips, Tunechi and Drizzy Drake have a tea break and discuss who the real "Feature King" is, Drizzy does a floor backflip at the end of the "Loyal" performance, Drake tells the crowd that "in this lifetime there is only one greatest rapper of all time" as he introduces Tunechi to perform "Believe Me", and Tune smokes on stage as Drizzy performs "Started From The Bottom"!