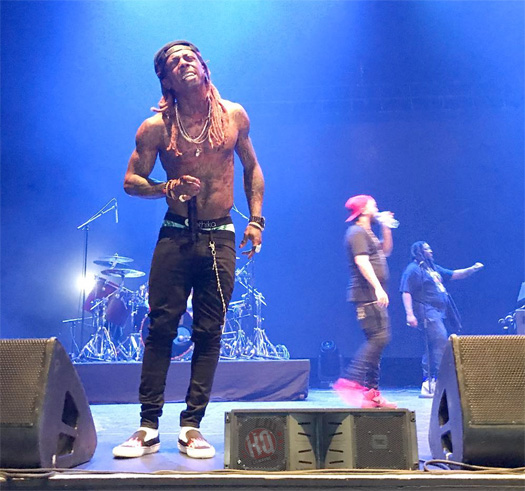 On August 16th, Lil Wayne performed live at the L'Olympia (Olympia Bruno Coquatrix) in Paris, France for a stop on his "World Wide Weezy Tour".
While on stage, some of the songs that Wayne performed were "I'm Goin' In", "John", "6 Foot, 7 Foot", "She Will", "I'm Me", "Believe Me", "Got Money", "Bitches Love Me", "Rich As Fuck", "Lollipop", "Loyal", "The Motto", "I'm The One", "Mirror", "Steady Mobbin'", "A Milli", "No Problem", and "Wasted".
You can check out front row footage of Tunechi performing those tracks named above live after the jump below. Thanks to David, Eshall, and Sylvain Rafiki!