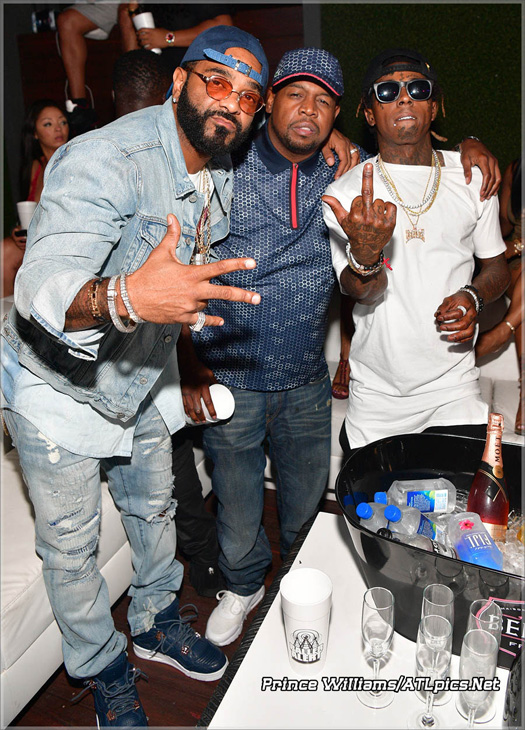 For episode 413 of "The Joe Budden Podcast With Rory & Mal", the three guys sat down with Jim Jones for an interview, which you can check out below.
At the 2:53:00 mark of their conversation, Jim recalled a crazy story that included the time when the late Stack Bundles begged him to get Lil Wayne featured on their "Weather Man" collaboration back in 2006 to which he was successful in doing so.
However, Jim Jones goes on to say that he "wanted to fuck Weezy up" after Wayne went and rapped a similar hook on Fat Joe's "Make It Rain" single. Even though he "loves Weezy to death", Jones did mention he was ready to take it to next level after he saw Tunechi at a club before Juelz Santana stepped in and stopped anything from escalating. The Dipset rapper also revealed Tune gave him an explanation over the "Make It Rain" chorus and that was: "Yo, I be high"!