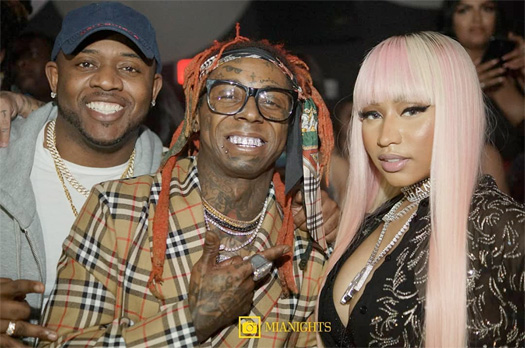 For episode 271 of "The Joe Budden Podcast With Rory & Mal", the three guys sat down with Nicki Minaj for an interview.
During their conversation, which you can watch below, Nicki revealed what her top 5 of all time list is to which she named "definitely [Lil] Wayne" as the first name.
"I definitely would never have a top 5 without Wayne that's for sure."
The Young Money Barbie also talked about if she associates Young Money's run with Cash Money's run, as well as how we will probably never see anything like Young Mula again!
Pic credit: MIA Nights.