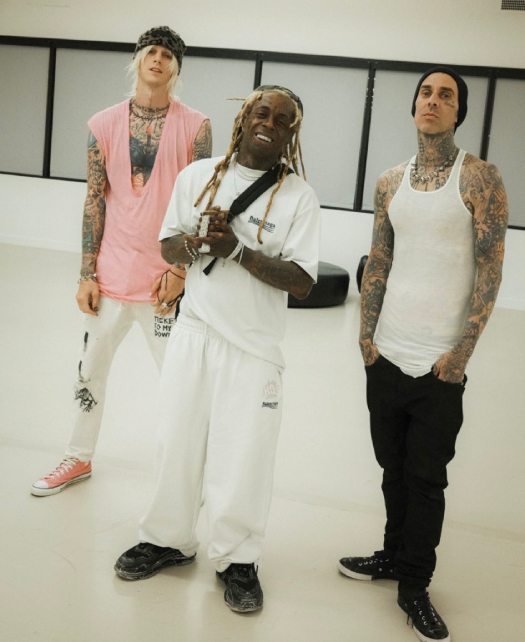 For Billboard magazine's March 2022 issue, Machine Gun Kelly graced the front cover and was their main feature for the story to promote his new album, Mainstream Sellout.
In their cover story, the rapper/singer/actor talked about how some of the greatest rock stars of this generation are now actually rappers and the example he used was Lil Wayne.
"That motherf*cker is everything I loved about the rock stars from back then. That's why it was so cool to watch Wayne. We're like: 'who is this martian?'"
MGK then proceeded to play Tune's "Ay!" verse and revealed how Weezy went in the booth after a 7AM skateboarding session to lay the verse down in one take. Check it out in the video below from the 5:45 mark!