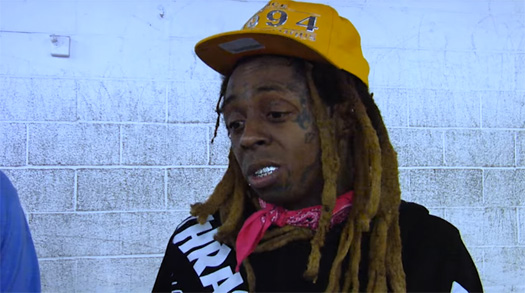 During a skateboarding session at Brandon Biebel's skate park in North Hollywood, Lil Wayne chopped it up with Mikey Alfred from Illegal Civilization.
Weezy shared some wisdom about staying persistent and why it is important, as well as how he knows when to cut people off around him.
You can check out the short Tunechi and Mikey interview that was filmed by Davonte Jolly after the jump below!