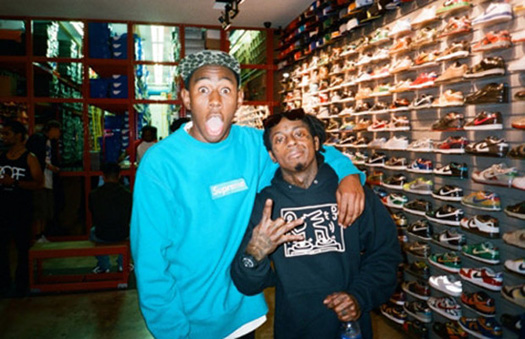 Tyler, The Creator and director Mikey Alfred recently took part in a Q&A session with fans at the premiere of their "Cherry Bomb" documentary, which you can watch below.
Around the 13:00 mark, Tyler mentioned he loves Kanye West but Lil Wayne's verse on "Smuckers" is his favorite off his Cherry Bomb album, as well as talks how good Wayne's "Believe Me" single is.
"Nigga I'll fire this Nina like it's her first day on the job and the bitch overslept"
The Odd Future co-founder also revealed that Weezy has sent him a new verse for a collaboration, so let's hope we hear it soon!