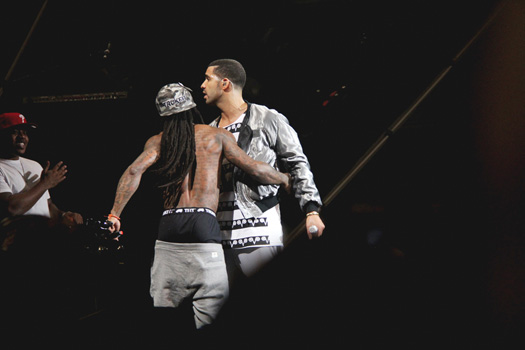 Yesterday, Drake brought out Lil Wayne during his 4th annual OVO Festival at the Molson Amphitheater in Toronto, Canada. They performed their collaborations "HYFR (Hell Ya Fuckin' Right)", "The Motto" and "Bitches Love Me" live for the people in attendance.
This is better news than last year because if you remember, Drizzy was supposed to bring out Tunechi at his 3rd annual OVO Festival, but unfortunately Wayne got held up at the border.
Check out more photos of Drizzy Drake and Weezy F Baby performing live after the jump below!