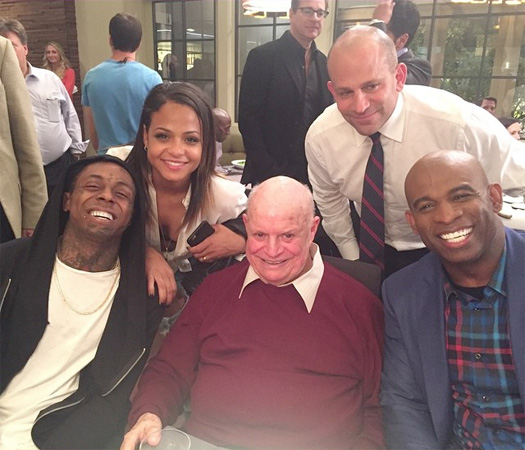 Lil Wayne made an appearance on "NFL GameDay Prime" a few days ago to chop it up with Deion Sanders aka Primetime via Skype.
While on the show, Weezy spoke a little bit about NFL including the Green Bay Packers and New England Patriots, as well as confirmed there will be 2 parts to his Dedication 6 mixtape.
Tunechi mentioned he did so many songs for D6 that his team have ended up making 2 parts of the tape, so we will get the first part on Christmas (which we did) and the second part at a later date!