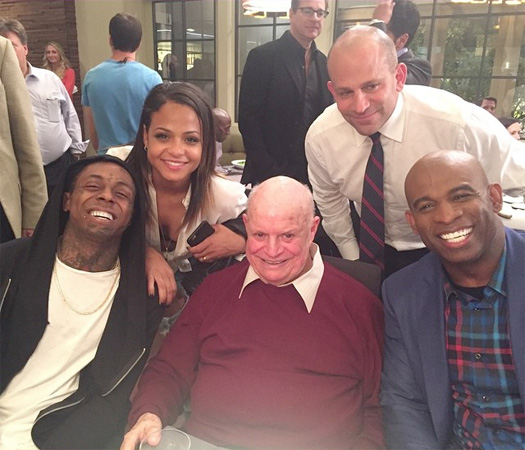 Yesterday, Lil Wayne appeared on NFL GameDay Prime to chat with Deion Sanders and more by calling in via Skype during a studio session with Nicki Minaj.
Weezy shared his thoughts on a few sports questions including the one he gets asked every month – how he became a Green Bay Packers fan in New Orleans.
During the interview, Tunechi also revealed he has a bunch of projects and groups coming out, but he doesn't know which will drop first.
You can check out a clip from the conversation after the jump below. Tune will be back on the show next week to chat with a celebrity Dallas Cowboys fan too.
The Young Money Barbie makes a short appearance at the end… so watch all the blogs start making up rumors that they are dating now she's single!