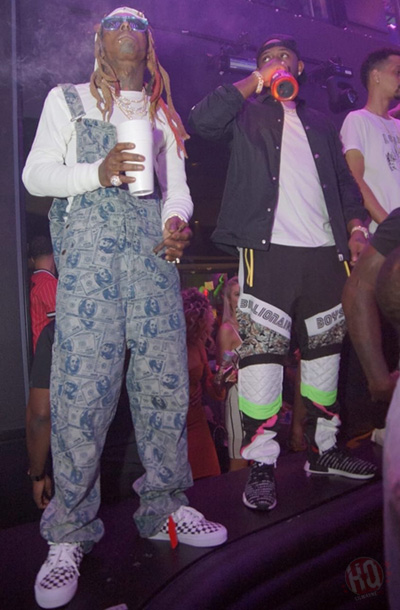 Lil Wayne attended Ashanti's birthday celebration party at LIV nightclub in Miami, Florida on October 14th (and for his usual LIV on Sunday's appearance).
While at the club, Weezy watched Ashanti perform live, as well as chilled while "Go Go Dancer", "Duffle Bag Boy", "Steady Mobbin'", "Uproar", "No Stylist", "FEFE", "Workin' Me", and more songs played in the background.
You can check out some footage of Tunechi at LIV after the jump below. Enjoy!