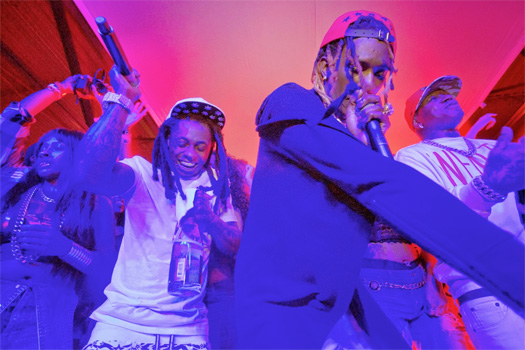 While on the red carpet at the 2014 BET Awards in Los Angeles yesterday, MTV caught up with Birdman and Young Thug.
Thugger talked about his label situation, as well as mentioned that he will be working with Nicki Minaj on both her upcoming The Pink Print album and his forthcoming project. He also said he has "recorded a million tracks with Wayne already".
The #1 Stunna discussed his Rich Gang 2 project that he plans to drop at the end of August, the "Drake vs. Lil Wayne" tour, Tha Carter V, and more!
You can watch the interview below and also another video, courtesy of TMZ, that shows Thug walking through L.A.X. airport drinking a double cup of lean saying he gets his genius from "Dwayne Carter".