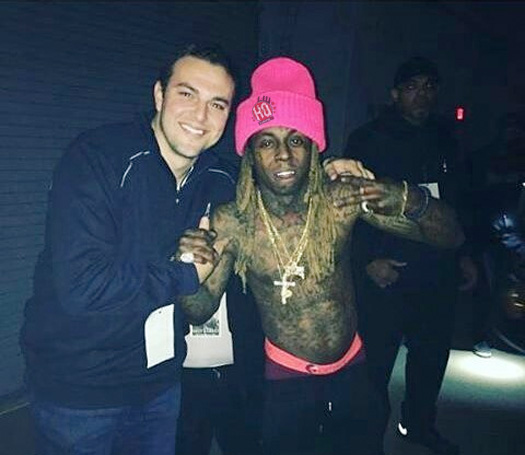 The following day after performing at Old Dominion University in Virginia, Lil Wayne performed live at Onondaga Community College's SRC Arena & Events Center in Syracuse, New York on November 18th.
During his set, Weezy performed "I'm Goin' In", "Hustler Musik", "I'm Me", "Blunt Blowin'", "Ride For My Niggas", "Every Girl", "No Problem", "Steady Mobbin'", "No Worries", and more songs live.
Tune also told the crowd that he would give them a shout out, but he doesn't know how to pronounce "Onondaga", as well as shouted "Fuck Cash Money in they ass" before the leaving the stage.
You can check out some footage of Tunechi at the concert after the jump below!