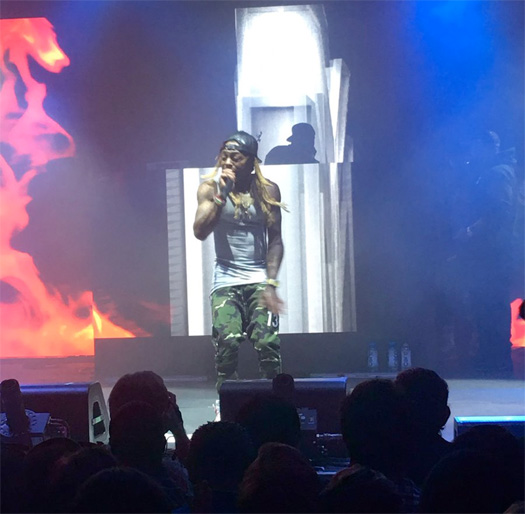 After headlining the 2016 Bud Light party convention at Silver Street Studios in Houston, Texas on August 13th, Lil Wayne chopped it up with The Knockturnal for a short interview.
Weezy shared his thoughts on current rap fans seeing an over-saturation in music releases, gave advice for young artists trying to get signed to a record label, and explained what it means for him to be performing at an event for America's most popular beer brand.
You can read Tunechi's answers after the jump below!