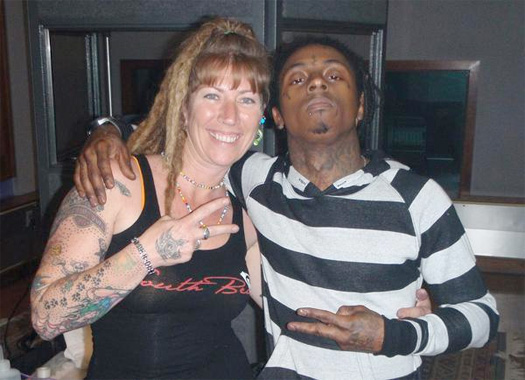 Dow Hokoana, who is responsible for inking over 300 of Lil Wayne's tattoos, recently chopped it up with The FADER for an interview about being his former full-time tattoo artist, which you can read below.
In the conversation, Dow spoke on how Weezy found her, why he wanted her to be his on-call tattoo artist, what an average ink session was like, the cloud and lightening bolt on Tunechi's cheek, what she had learned about Tune, her favorite tattoo she did on his body, and how working with him changed her life.
Hokoana also talked about tattooing Lil Wayne's penis (pause), the process of tattooing a male's genitals, tattooing a colored checkers board across Wayne's bum to see how color would look on his skin tone, receiving a phone call at 3:30AM to ink Andy Warhol's Campbell's Soup Cans logo on his body, and more! She wouldn't reveal what Mr. Carter has tattooed on his penis, but she did say it's an image from tip to tail, so could it be a sign that reads "bad bitches only"?