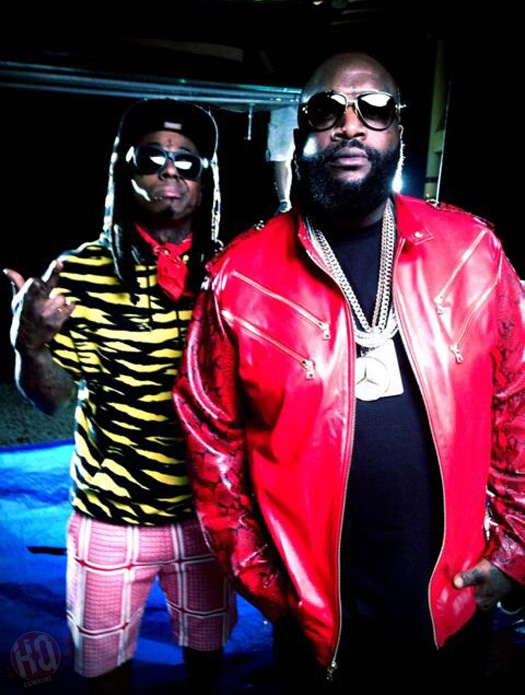 On Tuesday evening, Rick Ross and Lil Wayne shot a music video for their "Thug Cry" single, which is being directed by DRE Films.
Tune turned up on set wearing a TRUKFIT hat, black "Skate And Destroy" sunglasses from Thrasher ($6.66), a red bandana, a yellow "City Animal" zebra-print half sleeve hoodie from Joyrich ($114.00), red card welt pocket shorts from Peter Jensen ($310.00), and a pair of Air Jordan XI Low "Green Snake" sneakers ($150.00).
You can view another photo of Weezy F Baby on the set of the "Thug Cry" video shoot after the jump below. Hopefully the visual premieres soon!