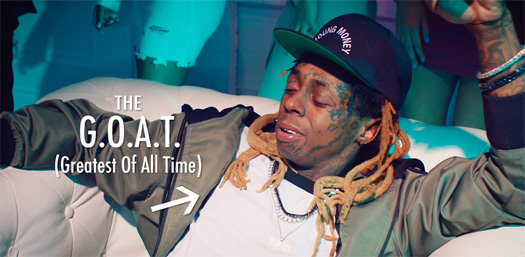 We first got word of this commercial a couple of months ago, and now we can see Bumbu's new advertisement starring Lil Wayne.
The Eif Rivera-directed ad shows Weezy aka The G.O.A.T. (Greatest Of All Time) chilling during a house party at Photopia Studios in Miami with actual goats as they all sip on the Barbados rum.
You can check out this hilarious commercial for Bumbu after the jump below. Enjoy!