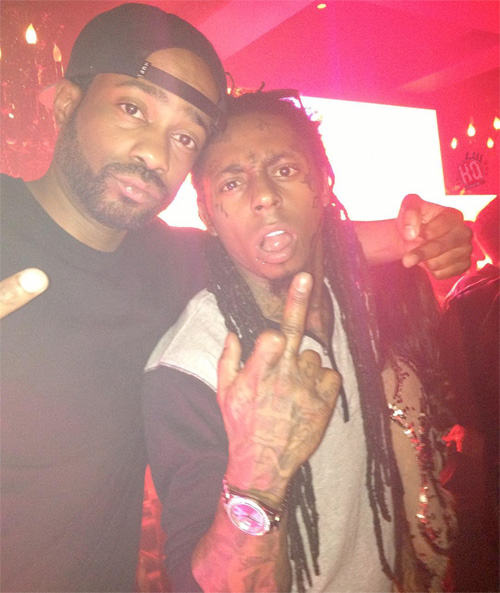 Lil Wayne has announced that his Young Money APAA sports agency has bought PlayersRep Sports Management, which was a competing agency that mainly represented American football players.
Since starting his own agency last year, Weezy has signed plenty of athletes including linebackers Reggie Northrup and Duke Riley, defensive lineman Lewis Neal, wide receiver Dede Westbrook, and basketball players Andrew White, Braylon Rayson, Frank Mason, and Kadeem Allen.
With his new acquirement of PlayersRep Sports Management, the Young Money APAA sports agency will now handle more clients including NFL's Jason McCourty (Cleveland Browns), Todd Davis (Denver Broncos), Duron Harmon and Devin McCourty (New England Patriots), Seth Roberts (Oakland Raiders), and Lane Johnson (Philadelphia Eagles).
This new deal will allow Young Money APAA Sports to expand it's offices from Dallas to Chicago, Cleveland and North Carolina. Tunechi also went on Twitter to tweet about this new deal by saying: "Stok'd about this acquisition!"