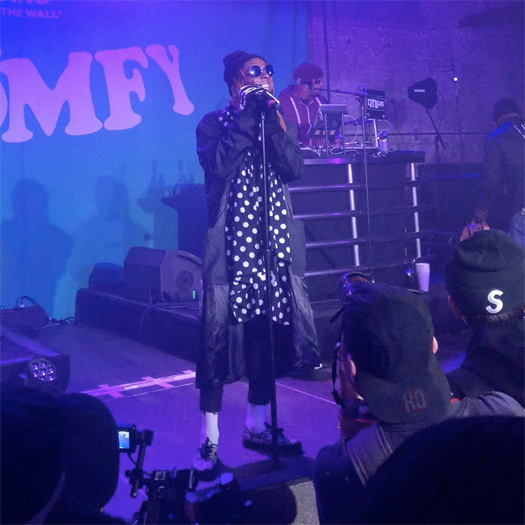 I previously posted up photos over the weekend, and now we can see some footage of Lil Wayne's surprise appearance and performance during the "ComfyCush High School" show by Vans at The 1896 studio in Brooklyn, New York on February 21st.
While on stage, Weezy spoke to the crowd and performed "Mr. Carter", "I'm Goin' In", "John", "Got Money", "Pistol On My Side", "Let It Fly", "6 Foot, 7 Foot", "Lollipop", "Mrs. Officer", "Pop That", "Dedicate", "HYFR", and "A Milli" live.
You can watch Tunechi making a surprise appearance and live performance at the RVSP-only event that was put on in Brooklyn to celebrate the new Vans ComfyCush Era after the jump below!