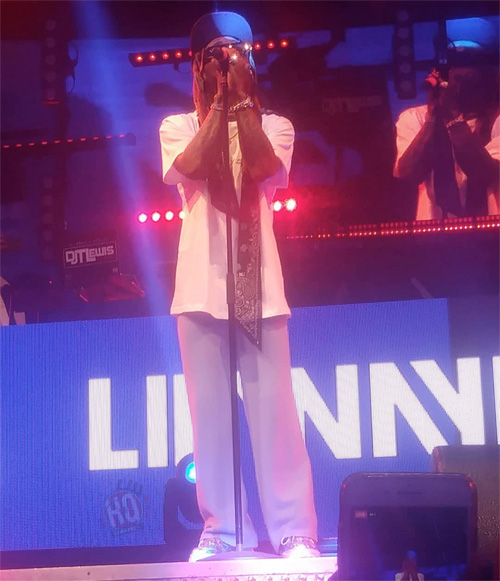 On December 29th, 2018, Lil Wayne hosted a New Year's party at Drai's Nightclub in Las Vegas, Nevada.
During the event, Weezy performed "I'm Goin' In", "Pistol On My Side", "The Motto", "Let It All Work Out", "A Milli", "Steady Mobbin'", "Uproar", and more songs live for everyone in attendance.
You can check out some footage of Tunechi's live performance at Drai's Nightclub in the video after the jump below!
Credit: Starr Sidoti.