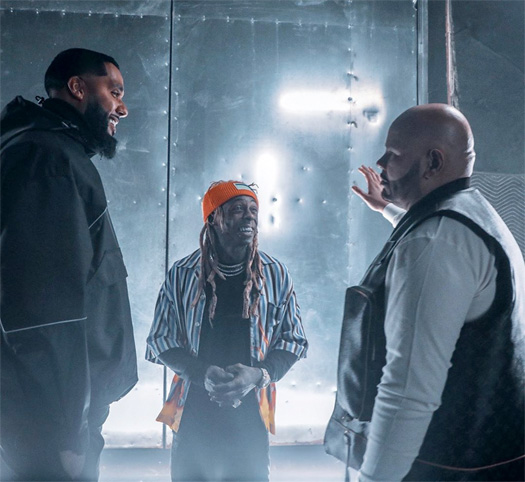 Here is the official music video for Fat Joe and Dre's "Pullin'" single featuring Lil Wayne.
The visual, which was directed by Eif Rivera, was shot in Miami, Florida back in May. Joe also had the following to say to Billboard about working with Wayne on this song:
"Wayne went bonkers on that track like he always does. I'm a huge Lil Wayne fan, so any time I get to work with him is great. He's one of the realest people I've ever met in hip-hop. He's loyal, and I love him for that. It's an honor to be Lil Wayne's friend. If you ever get to know him, you're blessed."
Are you a fan of this Cool & Dre-produced collaboration that will appear on Joey Crack and Dre's upcoming Family Ties album?!