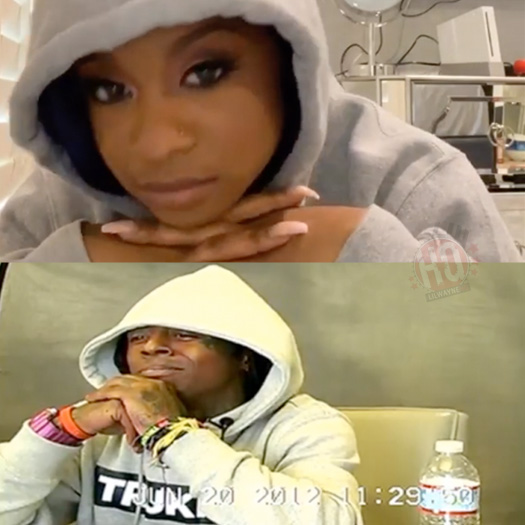 A couple of days ago, Reginae Carter shared a video of her imitating her father Lil Wayne's classic deposition tape from back in 2012.
Nae Nae mouths and makes the exact same facial expressions as her dad did in his infamous court deposition tape, which stemmed from Wayne's lawsuit against Quincy Jones III to stop the release of The Carter Documentary.
In a conversation with The Shade Room, Reginae also revealed how Weezy reacted to her re-enactment ("U a klown slime, lol"), why she decided to do it, and what their relationship is like. You can see Nae's hilarious imitation video and interview below!