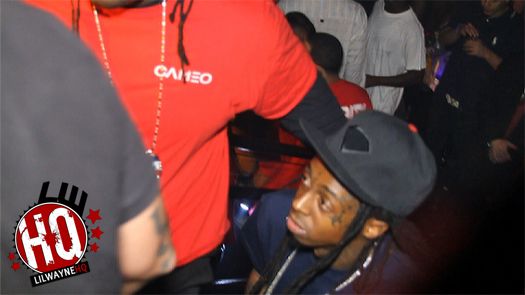 Yesterday, Lil Wayne sent out a tweet half an hour after Hot 97's Summer Jam 2012 had begun at the Met Life Stadium in New Jersey saying that his Young Money crew will not be performing at the show.
"Young Money ain't doing summer jam."
The reason behind Weezy cancelling Young Mula's set at the concert was because one of Hot 97's radio personalities, Peter Rosenberg, called Nicki Minaj's "Starships" song wack and not real hip-hop at the start of the show.
"Now hold on, before I get to the real hip-hop shit of the day, cause I see the real hip-hop heads sprinkled in here, I see 'em. I know there are some chicks waiting to see 'Starships' later, I'm not talking to y'all right now. Fuck that bullshit, I'm here to talk about real hip-hop shit."
My personal opinion is that Tune was right to pull his YM artists from performing at the show. If Nicki was the headliner (meaning most people bought tickets to see her) and the Hot 97 DJ's are calling her tracks wack, then she and Tunechi have every right to feel disrespected and not perform.