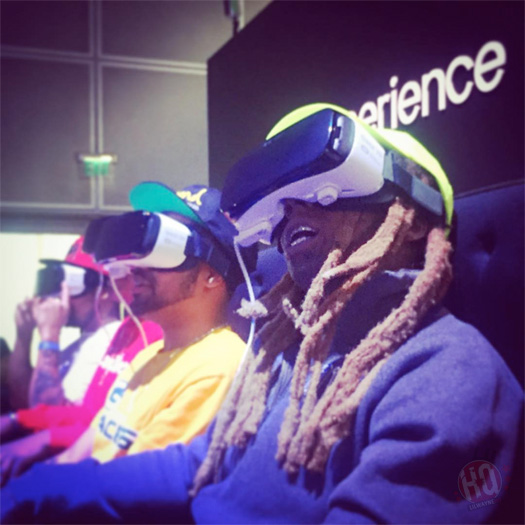 On June 15th, Lil Wayne made an appearance at the 2016 E3 video game conference to promote his "Sqvad Up" game, which took place at the Los Angeles Convention Center in California.
During his time at E3, Tunechi and his skater crew tried out a virtual reality roller coaster ride with Samsung's Gear VR headset. This is of course the same device that Tune delivered a baby elephant with in a Samsung commercial.
You can watch Weezy have fun and freak out on the virtual reality roller coaster ride in a clip after the jump below!