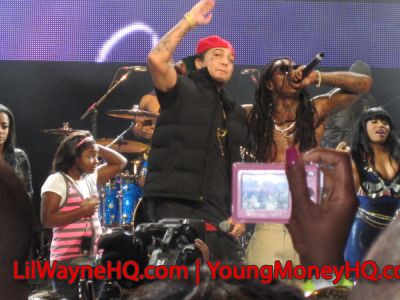 Here are three songs which feature Lil Wayne from Gudda Gudda's Guddaville mixtape which dropped earlier today. One song is the full version to "Young Money Hospital" with less DJ, and the other two are "Demolition" freestyles. You can listen and download the songs below, and you can download the full Guddaville mixtape at YoungMoneyHQ.com.
Bonus: Here is a short snippet of a Lil Wayne Rebirth song called "Roller Coaster":
httpv://www.youtube.com/watch?v=mWP4MUOi3rw
Props to WeezyFan from the forums.