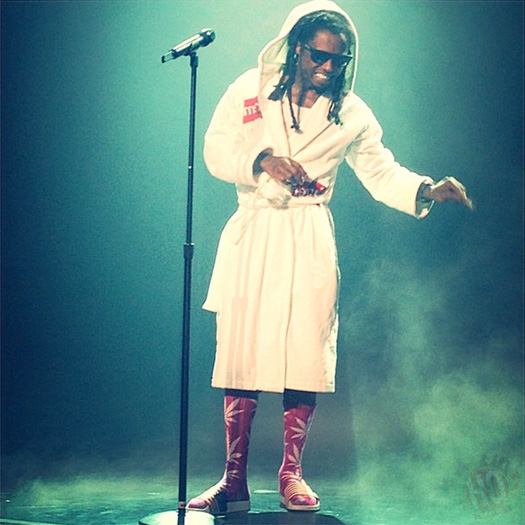 Last night, Weezy F Baby and Drizzy Drake performed live at the Saratoga Performing Arts Center in Saratoga Springs, New York for a stop on their joint tour.
Lil Wayne was victorious out of his and Drake's battle, so that now makes the score 3-1 to him. The Young Money rappers are next taking their tour to the XFINITY Theatre in Hartford, Connecticut tonight.
You can watch some from row footage of Tunechi and Drizzy performing "Grindin", "Believe Me", "Hustler Musik, "6 Foot, 7 Foot", "Rich As Fuck", and "No Worries" after the jump below, courtesy of Dan Arrabito!