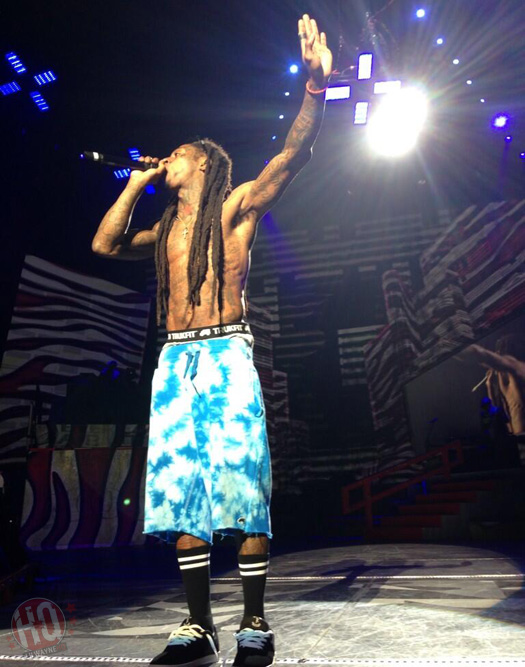 Last night, Lil Wayne performed live at the SSPAC in Saratoga Springs, New York for a stop on his America's Most Wanted music festival. During his set, Tune brought out Birdman to perform "Tapout", T.I. to perform "Ball", and some females on stage to dance why he performed "Pop That". He also gave one of his fans called Jamie Poirier a hug on stage!
Weezy F Baby will next be performing live on his tour tonight in Boston, Massachusetts at the Comcast Center. You can view more photos from the Saratoga Springs show below.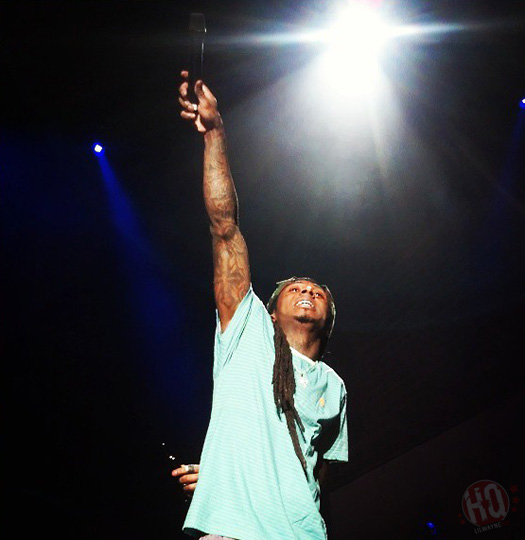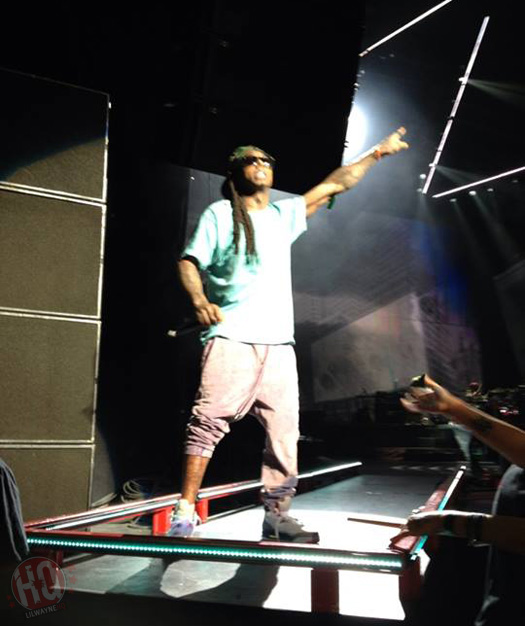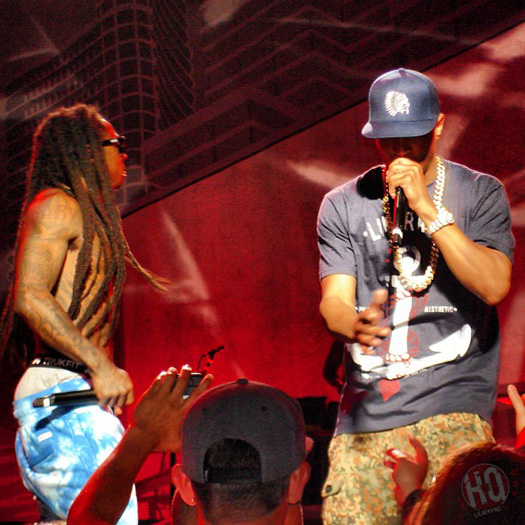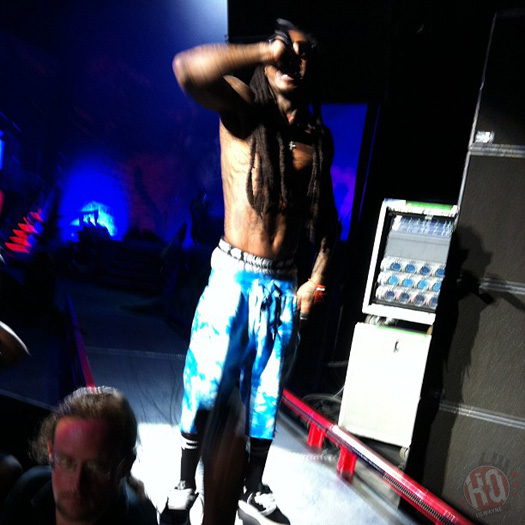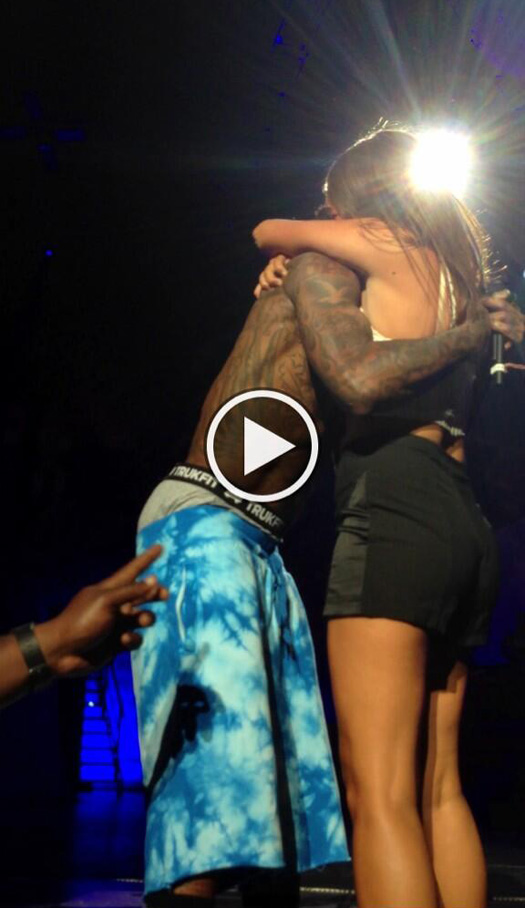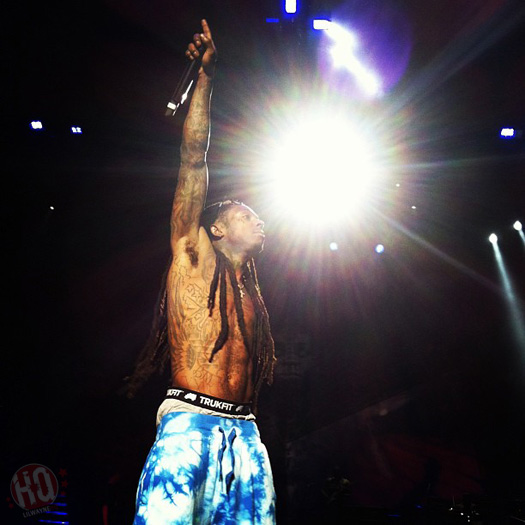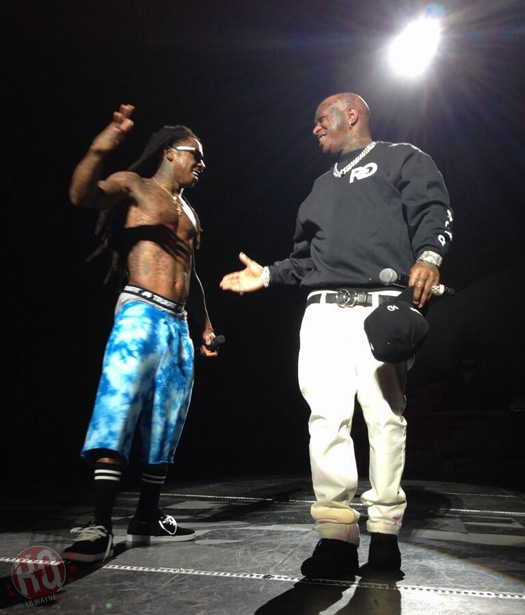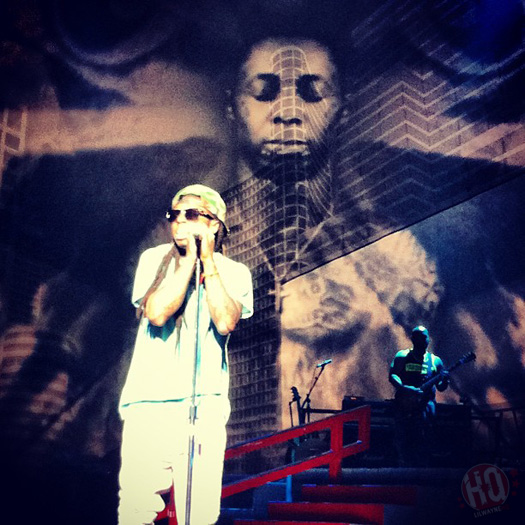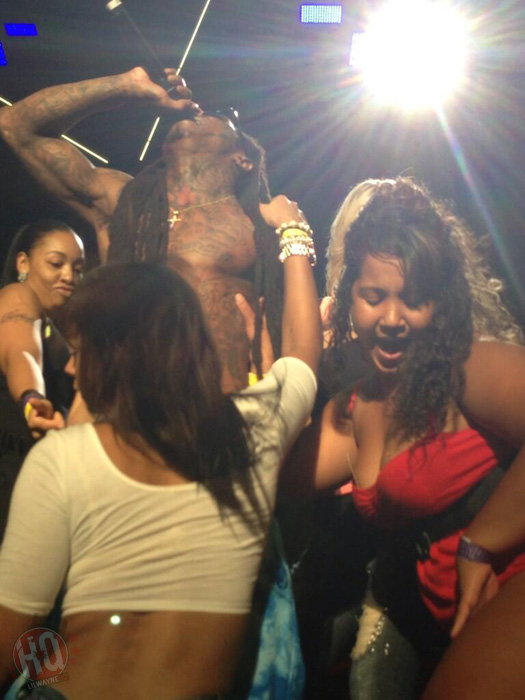 Photo credit: Brittany Venezia, Emily Mertz, Ivan Wert, Jamie Poirier, Katy Cole, and Kristi Vertucci.