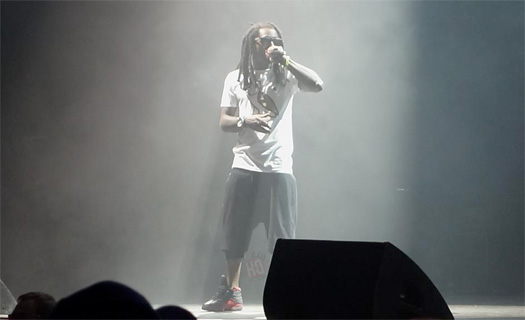 On September 14th, Lil Wayne and Drake performed live on their joint tour at the White River Amphitheatre in Auburn, Washington.
Below, you can watch some great quality footage of Weezy F Baby's full entrance, him winning the "battle" out of himself and Drizzy Drake, and the end of the show, courtesy of Shaunna Davies. If you missed when I posted up photos from the concert, you can view them here!
Also included below is clips of Tune performing "Blunt Blowin'", "John", "Steady Mobbin'", "Swag Surf", "Wasted", "Ride For My Niggas", "Go DJ", "Pop Bottles", "Leather So Soft", "Drop The World", "Pop That", "How To Love", "Mrs. Officer", "Bitches Love Me", "Bandz A Make Her Dance", "Duffle Bag Boy", "Loyal", "A Milli", and "HYFR" with Drizzy.