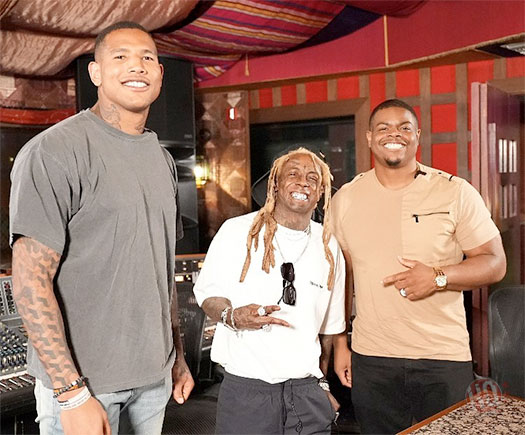 Last week, Lil Wayne participated in a new sit-down interview with Darnell Smith and Darren Waller at NRG Recording Studios in Los Angeles, California.
There is currently no word on when the full conversation will be released, but what we do know is that it was filmed for The Players Company and CrossOvr Collective.
You can check out some behind the scenes photos and footage from the upcoming interview below, which also included Darnell talking to Wayne about the "Safe sex is great sex, better wear a latex; Cause you don't want that late text, that 'I think I'm late' text" bar off the "Lollipop" remix (and Wayne does not remember it)!