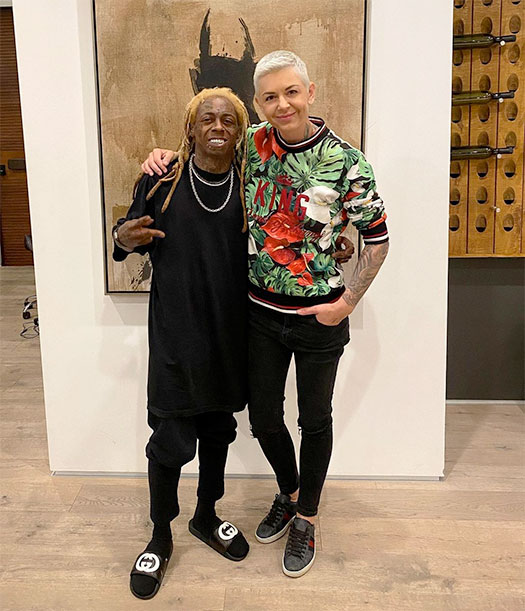 After giving Lil Wayne 4 new tattoos (including the cross touch up on his face) at his home in Beverly Hills earlier this month, Ivana Beláková spoke with Nové Čas all about the experience.
During their interview, the Slovakian tattoo artist talked about how the opportunity to tattoo Tunechi came about after first adding ink to Tune's homies Lil Twist and HoodyBaby.
Ivana also revealed what the experience of chatting with Wayne about life, music and food was like, what Weezy is like as a person, and much more! Have a full read of everything she said below!