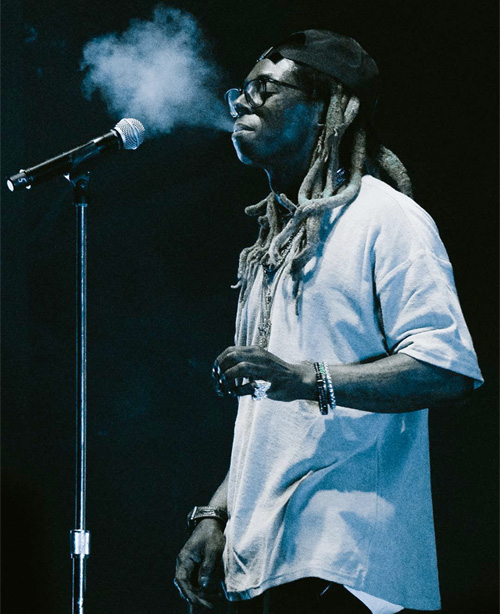 We've previously seen footage of Lil Wayne threatening to shoot people in the crowd for throwing stuff on stage at him, but now we can see some footage from his full set at this year's Cannabis Cup SoCal show.
During the concert, Weezy performed "Mr. Carter", "John", "Got Money", "I'm Goin' In", "Believe Me", "Bitches Love Me", "6 Foot, 7 Foot", "Go DJ", "Lollipop", "Mrs. Officer", "Pop That", "Rich As Fuck", "Every Girl" with Mack Maine, "Traphouse Blues" with HoodyBaby, "Rollin'", "Pussy, Money, Weed", "Wasted", "HYFR", "Loyal", "The Motto", "No Problem", "A Milli", "No Worries", and more songs live.
Hit the jump to check out Tunechi headlining HIGH TIMES' 2018 Cannabis Cup at the NOS Center in San Bernardino, California on April 21st!