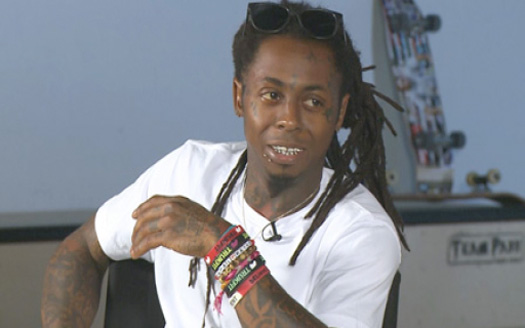 After premiering the "No Worries" music video, Lil Wayne sat down with MTV's Sway at the TRUKFIT Training Facility for a one on one interview.
During this interview, Weezy F Baby spoke on his forthcoming I Am Not A Human Being II album – what the new release date for it is, which producers are involved, who is featured on it, what some of the songs are titled, if there will be any leftovers on the project from his previous albums, and more. Tunechi also mentioned that Kanye West will not be involved with the music on I Am Not A Human Being II, but instead he will be designing the album packaging.
Some of the other subjects Wayne and Sway touched on were: starting a sports show with Nelly, skateboarding, his style, criticism, his Young Money artists, a skateboarding crew called "Fuck Weezy's Campaign", plans for Thanksgiving, his children, retiring with a Tha Carter V album, going on a worldwide tour in 2013, and plenty more!
You can view the full interview in all of the clips after the jump below. I am sure you will all find this interview extremely interesting like I did, mainly because it is very rare we get this type of Tune interview. If you cannot watch the videos below, I have tried to describe exactly what Weezy is saying in them all, which you can read underneath each video.