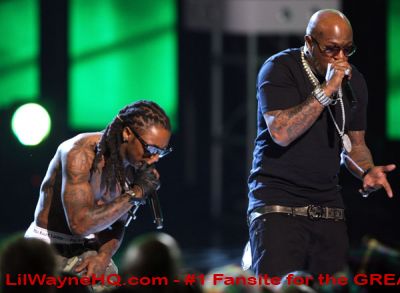 Another new Birdman track featuring his son Weezy F Baby! This song is called "South Side", but unfortunately Wayne's verse is recycled from his "I'm From The South" song. Baby has been doing this lately with Weezy's old choruses on new songs like he did with "Dem Jeans" and "Always Strapped" etc. Well here is another song for that collection and you can download it below:
Download: Rapidshare | zShare [Updated with dirty version!]
Enjoy 8)
PS: Incase you missed Omarion moonwalking and performing with Young Money on the AMW tour, click here.