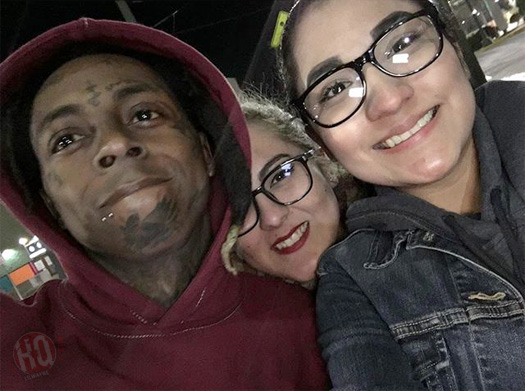 A new live streaming app called LiVideo (download off the app store here) launched at the end of February and Lil Wayne is one of the main sponsors for it. For his part in helping the app, Wayne will be going live every night to let everyone know what he is up to.
During last night's live stream after his show in Sioux Falls, Weezy let fans know that he currently on the studio bus working on a feature verse for Chance The Rapper. They last collaborated on "You Song" off Dedication 5, so hopefully this new collabo will be just as good… or even better!
You can watch a short clip of Tunechi revealing this news that he is working on a new song with Chance and that he will be going live on the app every night after the jump below. Who is looking forward to hearing the track?