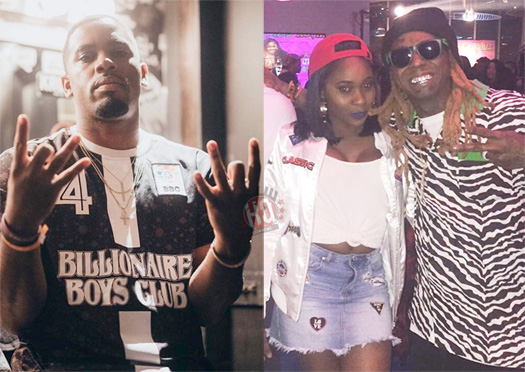 Reason chopped it up with Jeremy Hecht for an interview while at this year's Rolling Loud music festival in Inglewood last month, which you can watch below.
At the 8:35 mark of their conversation, Jeremy asked Reason to pick his favorite Lil Wayne verse of all time as they were all showing love to Wayne, due to him being a "special guest" at the festival.
The Top Dawg Entertainment (TDE) rapper said he could not pick one Weezy verse, but in the end, he choose "D*ck Pleaser". He then went on to call Tune "the greatest rapper of all time" with both his skill and legacy, as well as his influence on the new generation of rap!
"Everybody has dreads, tattoos, and wants to look and dress, and walk and talk like Wayne, that is the G.O.A.T."