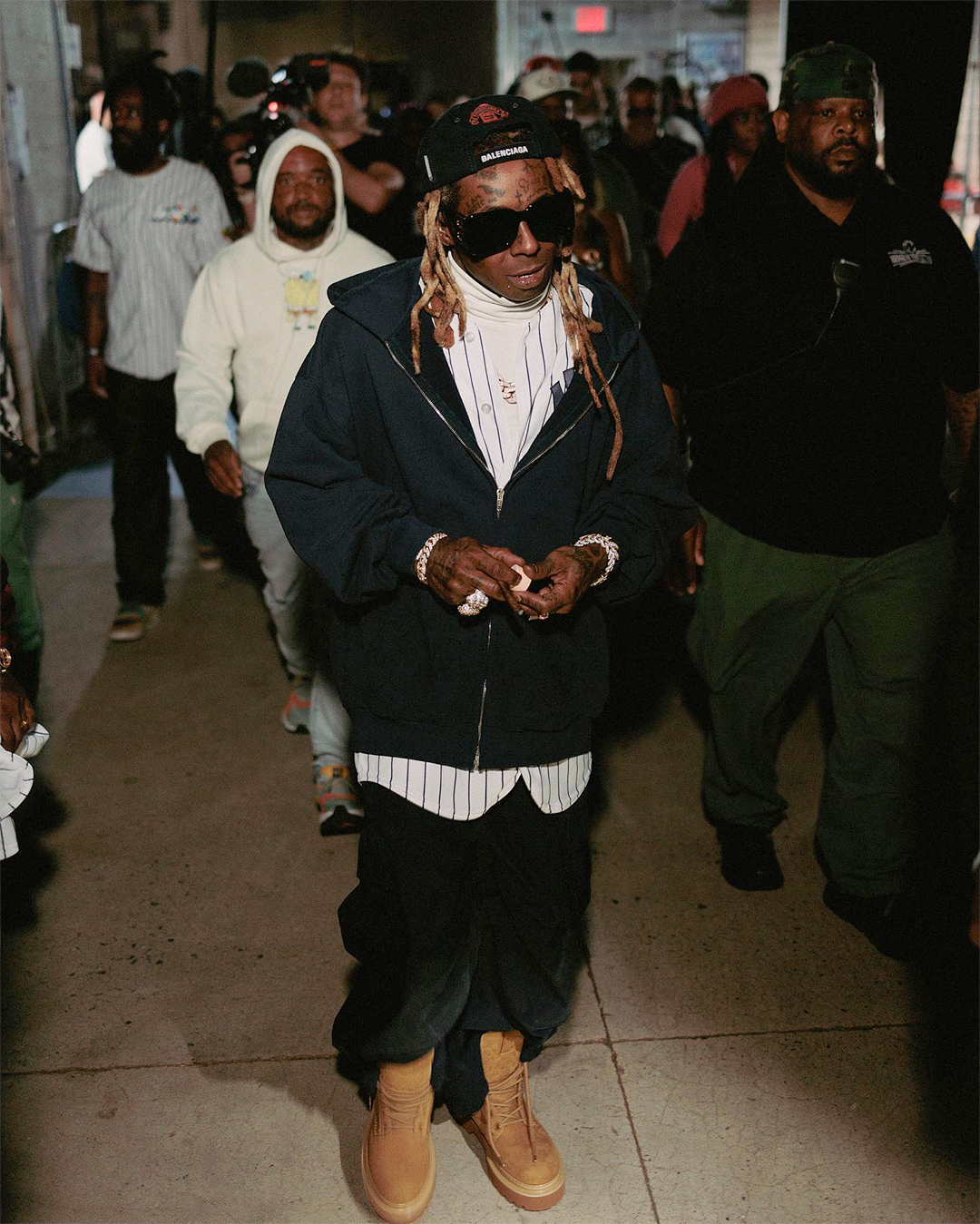 Maurice Kamara recently chopped it up with Lil Wayne to ask him a few life questions and to get a fit check from Wayne, which included a Balenciaga hoodie, pants and boots, as well as a Rick Owens mask.
Tunechi then revealed he is from New Orleans in "Lil Weezyana", how Cash Money Records, JAY-Z and Cam'ron influenced his style, and his zodiac sign is Libra.
Also in their conversation, Weezy was asked what his favorite meal is and as he told us back in 2011 during the Nardwuar interview, the answer is still not safe for work – "p*ssy". You can check it all out below!
Photo credit: Day Hunch.