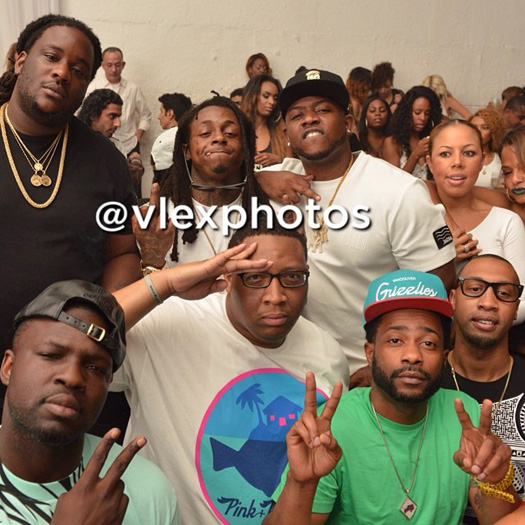 Photo credit: VLEXphotos
To celebrate Mack Maine's birthday, Lil Wayne and his homies attended Supperclub in Hollywood last night for "Supperclub Tuesdays".
As well as Weezy F Baby and Mack, also attending the nightclub last night was Christina Milian, Troy J, DJ Scoob Doo, Lil Twist, Super Hood, and Cortez Bryant.
Below, you can watch a clip of Tune shouting out his team and his "baby" inside Supperclub, as well as a clip of him leaving the club and walking to his Maybach when a Crip approaches him. The gang member throws up his set and punches the car.