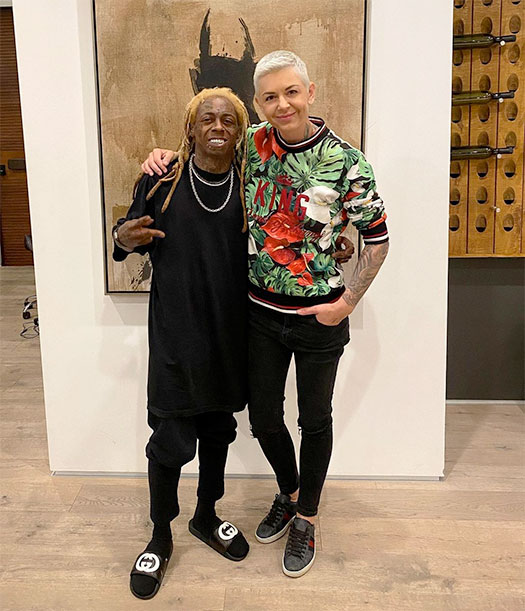 This week, Lil Wayne got some new ink tattooed on his face by Ivana Belakova in Beverly Hills, California.
According to the Slovakian tattoo artist, she added 3 new tatts on Weezy and corrected the cross on his face.
You can view a picture of the two of them above and see footage of Ivana touching up Tune's cross face tatt below!