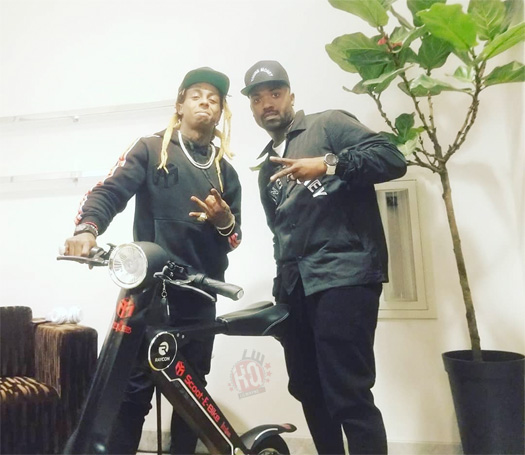 Ray J and his electric transportation brand Raycon have teamed up with Lil Wayne and his Young Money brand to create a special edition electric Scoot-e-Bike.
The Young Money Scoot-e-Bike can be found exclusively at certain Neiman Marcus clothing stores across the United States of America.
I am not sure how much these exclusive electric bikes are, but if you purchase a normal one from the Raycon website here, they are priced at $1,200.00.
Hit the jump to get a closer look at the YM Scoot-e-Bike that is 100% electric and fully foldable! Would you or will you be buying one?