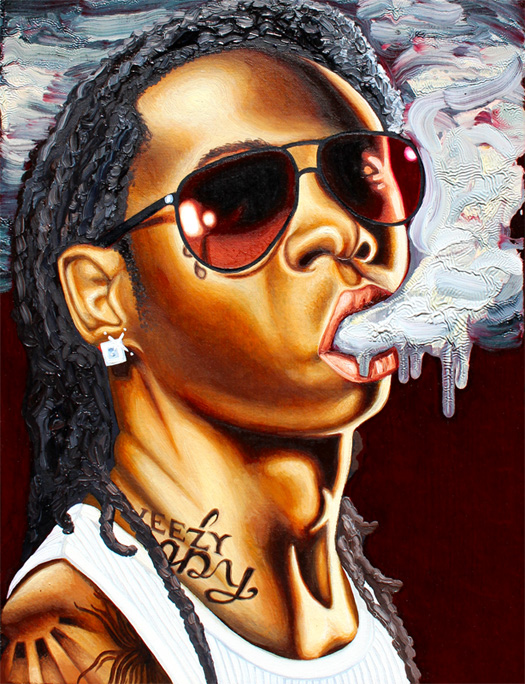 NOWhere Limited have announced an exclusive release of a Lil Wayne painting that was created by New York-based artist Tom Sanford.
Only 100 of these signed archival pigment prints, which are approximately 22 x 17 inches, have been made. They are printed on acid free paper and cost $100.00 per copy.
Click here to purchase Tom Sanford's archival pigment print of Lil Wayne!
You can read why Tom decided to create this painting of Weezy that will be used as the cover art for Adam Bhala Lough's re-release of The Carter Documentary after the jump below. Adam also sent me one of these prints (I'll take a picture for you all soon) and it looks even better in person!