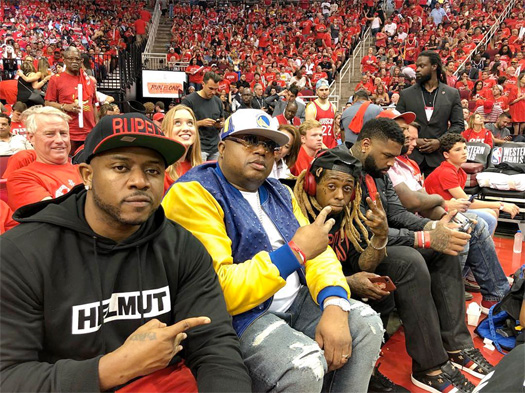 Yesterday (May 28th), Lil Wayne attended Game 7 of the Western Conference Finals to watch the Houston Rockets play the Golden State Warriors at the Toyota Center in Houston, Texas.
While sitting court-side at the NBA game with Mack Maine and E-40, the camera zoomed in on Weezy and he says a little something. If you can lip-read what he said, you will see he says "C5".
Hit the jump to check it out. The Warriors ended up winning the basketball game by beating the Rockets 101 – 92. Tunechi also attended Game 2 earlier this month!