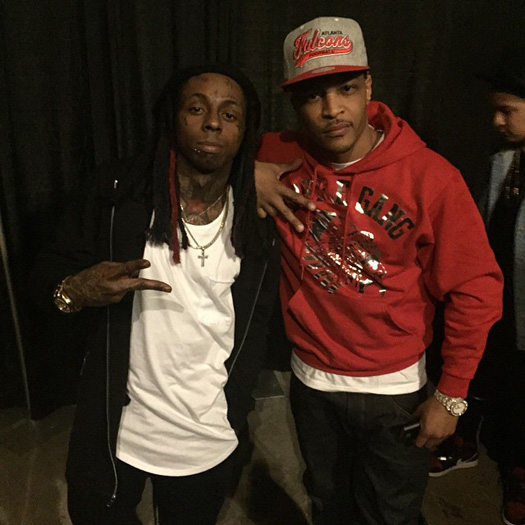 A couple of months ago, 2 Chainz appeared on the "expediTIously" podcast to chop it up with T.I. about music, investments, T.R.U. record label, Atlanta, and more.
Just before the 30:00 mark, Tity Boi spoke on his relationship with Lil Wayne, how their ColleGrove joint album came together from Chainz wanting to give back to Tunechi after Tune gave him the "Duffle Bag Boy" hook which changed his life, and Weezy having a skate ramp in his studio.
Later on in their conversation (1:11:45) that you can check out below, 2 Chainz discussed Lil Wayne's work ethic. He also mentioned "Free Roscoe" at some point in this interview, which I find strange considering he is currently locked up behind bars for shooting at Wayne's tour bus!