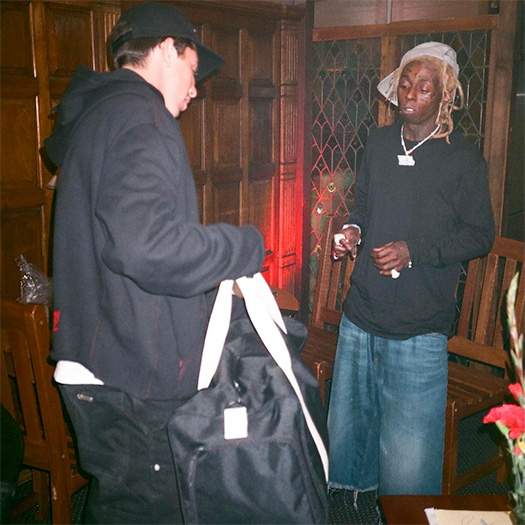 Yesterday, Alex Midler paid a visit to Lil Wayne to give him a package of the latest Illegal Civilization drop.
If you did not know, Alex was the one who influenced Tunechi to start skateboarding 10-years-ago when Tune had seen a video of a then 9-year-old Midler showing off his skating skills.
You can check out more photos of Alex Midler presenting Weezy with Illegal Civ clothing after the jump below, courtesy of AllanStoops!