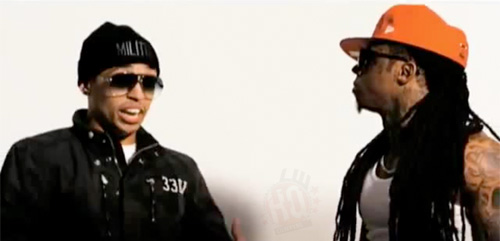 Young Money's Cory Gunz recently sat down with Hynaken and Esso from BagFuel, which you can watch down below.
In their conversation, Gunz talked about Nick Cannon, the "6 Foot, 7 Foot" studio session, and confirmed himself and Lil Wayne have "some sh*t about to drop" that was produced by BlackSaun.
The Gunna also recalled going to visit Tunechi when he was locked up in Rikers Island, flying to Miami not long after Weezy was released from jail to record "6 Foot, 7 Foot", and having a whole nother verse before the one we heard on the song as he originally recorded 32 bars for it!