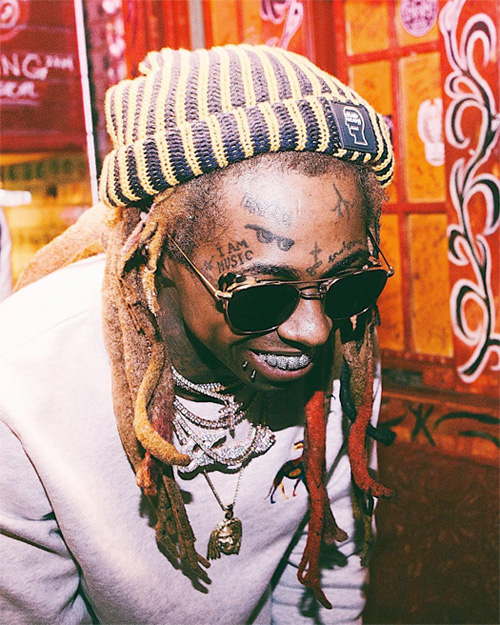 Since his 36th birthday, Lil Wayne has been spotted rocking a new custom necklace with an 18-carat yellow-gold pendant in the shape of his face on it.
It turns out that this pendant, which features 2 white diamonds for Wayne's tear drop face tattoos, was gifted to him for his birthday from a close friend. You can get a better look at the chain after the jump below.
A 29-year-old art student named Joy Bonfield-Colombara was struggling to pay her £9,500.00-a-year course at the Royal College Of Art university in London, England and considered on dropping out until she received an e-mail from one of Weezy's close friends.
Joy revealed to the BBC that she had 2 – 3 weeks to create the pendant in time for Tunechi's birthday and after selling it to Tune's friend for "thousands" of pounds, the money she earned was used to help pay a "chunk" of her course fees so she could carry on at university! What are your thoughts on the piece?